Our award winning Versailles Tour, just for you.
Experience Versailles at your own pace, in your own style and with only your favorite people. On our Private Versailles Tour, we curate the perfect day for you. Let us take the lead and show you the very best of Versailles. If you would like to explore the City of Lights instead, we offer a private Paris tour.
When:  Every day except Monday
Start Times: At Your Chosen Start Time 
Book with Confidence: Private tours can be canceled and fully refunded up to 7 days before the experience starts.
Together we will escape the crowds of Paris to discover the local town of Versailles, whose history has been beautifully preserved. A quintessential French town, with a bustling food market at the heart of it.
Explore the breath-taking gardens​ We will cruise through the expansive, stunning grounds of Versailles and wander through the world famous Royal Gardens. Hidden in the far corner of the Versailles grounds we will explore Marie Antoinette's hideaway – a life size doll house created for the most notorious Queen in French history. We will lay our picnic beside the Grand Canal, far from the crowds, where you can enjoy your spoils from the local market, and experience Versailles the French way.
Skip the line to visit the Château And of course, the pièce de résistance, we will skip the notorious lines to Château. Your professional guide will then share with you the famous Hall of Mirrors, the King's bedroom, the Queen's Apartments and much more.
What Would You Like To See?
From the options below, you can choose to include all or just your favourites:
In our booking flow, you can choose from the add ons below to enhance your Versailles Private Tour: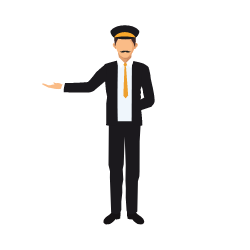 Travel Your Way
Prefer not to catch the train? Travel to Versailles by chauffeured van, where your bikes will be waiting for you.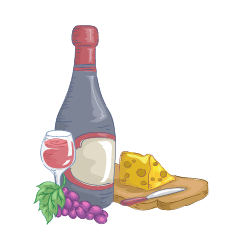 Dine in Style
Choose to have a locally sourced picnic lunch included or to dine in style at a Versailles restaurant.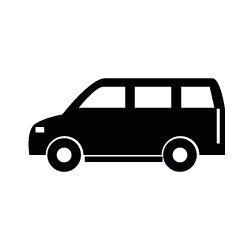 Explore by Van or Foot
Ideal for those for who prefer not to cycle. Discover Versailles by van or foot, rather than bike.
Please select the option for full or half day below to complete your booking request. Please note that this is a request and no payment is taken until your tour is confirmed by one of our team. This is based on availability and we will be in touch as soon as possible.
Floating past the long lines, with your own specialist private guide to chaperone you skillfully through the Château, sharing stories at every turn. 
Feeling like a local as you explore the town of Versailles, and it's award-winning market! 
Riding away from the crowds to explore the very best of Versailles.
On our Versailles Private Tour we can meet you directly at your accommodation or you can meet us at a station in central Paris:
Gare Montparnasse, 17 Boulevard de Vaugirard, 75015 Paris.
We can travel to Versailles by train or van.
Want to meet directly in Versailles? No problem, just let us know.
Frequently Asked Questions